North America's 1st Wildlife Refuge – Lake Merritt, Oakland, CA
This week (October 9-15) is National Wildlife Refuge Week, commemorated for the first time by the Senate in a historic resolution last year and officially recognized this year.  In honor of National Wildlife Refuge Week, I decided that my first blog post on Wildlife Promise should be about the Wildlife Refuge right out my front door.  I've lived in the Bay Area for over 7 years now, and during the last two years, I've lived near Lake Merritt in Oakland, CA.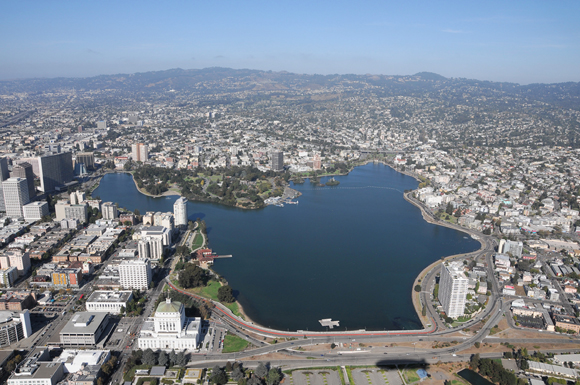 Lake Merritt is often referred to as the heart of Oakland.  This is partially due to the heart-like shape of the lake, but mostly because it's a central meeting place for many residents and visitors.  Whether you're taking a jog or a stroll, playing in the playground or exploring the botanical gardens, rowing crew or riding in a gondola, the lake is the perfect urban park to meet friends.
What many people don't know is that Lake Merritt was actually the first designated wildlife refuge in North America.  Oakland Mayor Merritt declared it as wildlife refuge for migrating birds in 1869.   In 1870, the state of California designated Lake Merritt a state game refuge.  The governor's dedication set its purpose "to educate and inspire through understanding the values of conserving the natural resources of this state."
The lake serves as a home to hundreds of egrets, herons, ducks and geese, and a popular landing spot for many other
migratory birds.  Over the last 150 years, five bird islands have been built as sanctuaries for the birds.  And in 1953, Oakland opened the Rotary Nature Center where residents could come learn about the refuge and the birds that take advantage of it.
The Wildlife Sanctuary and the Rotary Nature Center are both alive and well today, so if you live in the bay area, I encourage you come take a stroll around the lake and stop by the center to learn more about the history of this urban park.