CBO Counts Costs of Climate Action, But Not Benefits?
If only Paul Harvey were still with us! It seems Douglas W. Elmendorf is having some trouble telling the rest of the story.
The Congressional Budget Office director testified on Capitol Hill yesterday about the economic impacts of clean energy & climate legislation. Elmendorf warned the economy might not grow quite as fast with global warming pollution limits, then admitted his estimates "do not include any benefits of averting climate change."
Elmendorf's testimony led to scare headlines in the Washington Post implying economic Armageddon. But what does a ".25 to .75 percent reduction in GNP" really look like, especially over decades of still-robust economic growth? Check out this graphic from EDF: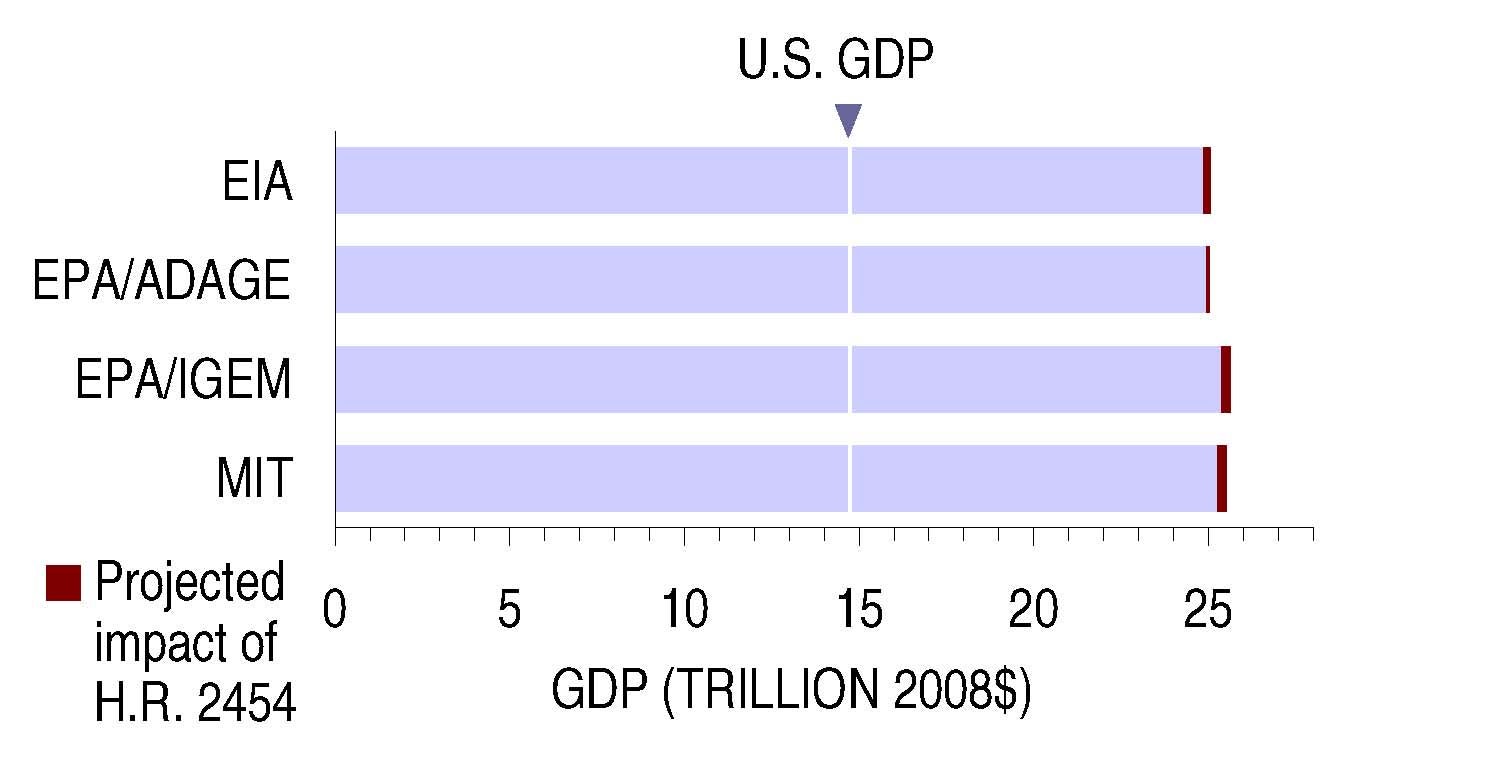 And again: Even that leaves out the cost of inaction — the financial consequences of severe storms on our cities, impacts to the air we breathe, the water we drink and the food we eat.
If we fail to curb our global warming pollution, how much will the costs add up, and how fast? NRDC puts the initial figure at $271 billion, not at some point generations in the future, but in 2025 — just 16 years from now.
Severe weather is already becoming the norm, not the exception. Just last month in Georgia, nearly 22 inches of rain in one week shut down major highways and bridges, killed 10 people, and forced hundreds to evacuate. In Atlanta, repairs to sewer treatment plants will take weeks. Estimates of property losses now range from $250 million to $1 billion.
Floods and severe storms are among the most costly kind of weather and climate disaster in the United States, together costing the country more than $115 billion in direct damages from 1960-2005. And that figure doesn't count the costs of hurricanes – from 1998 to 2005, the 12 hurricanes to hit the U.S. caused 2321 deaths and $241 billion in damage (2007 dollars).
And now you know … the rest of the story. (Sorry, had to say it!)